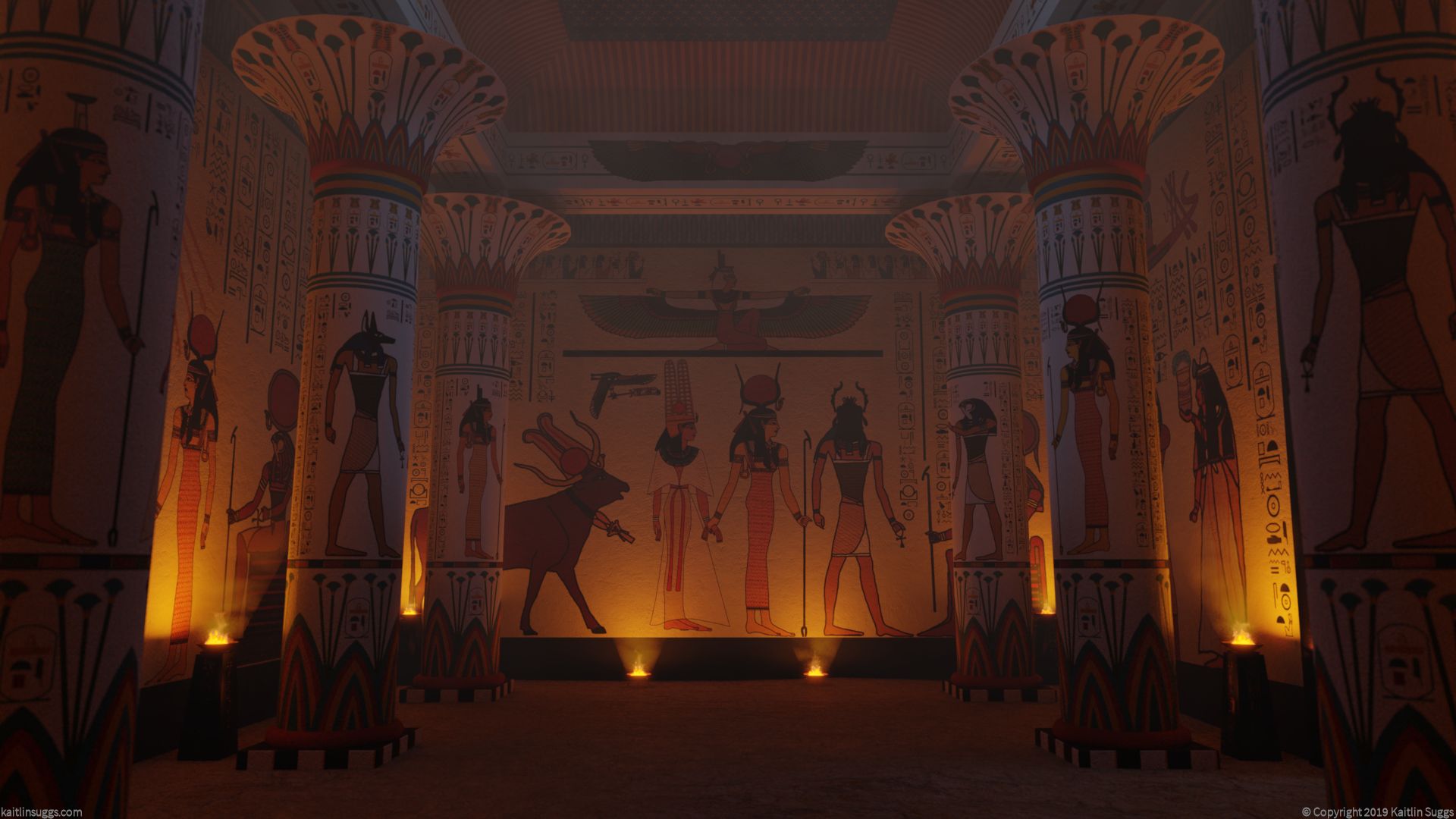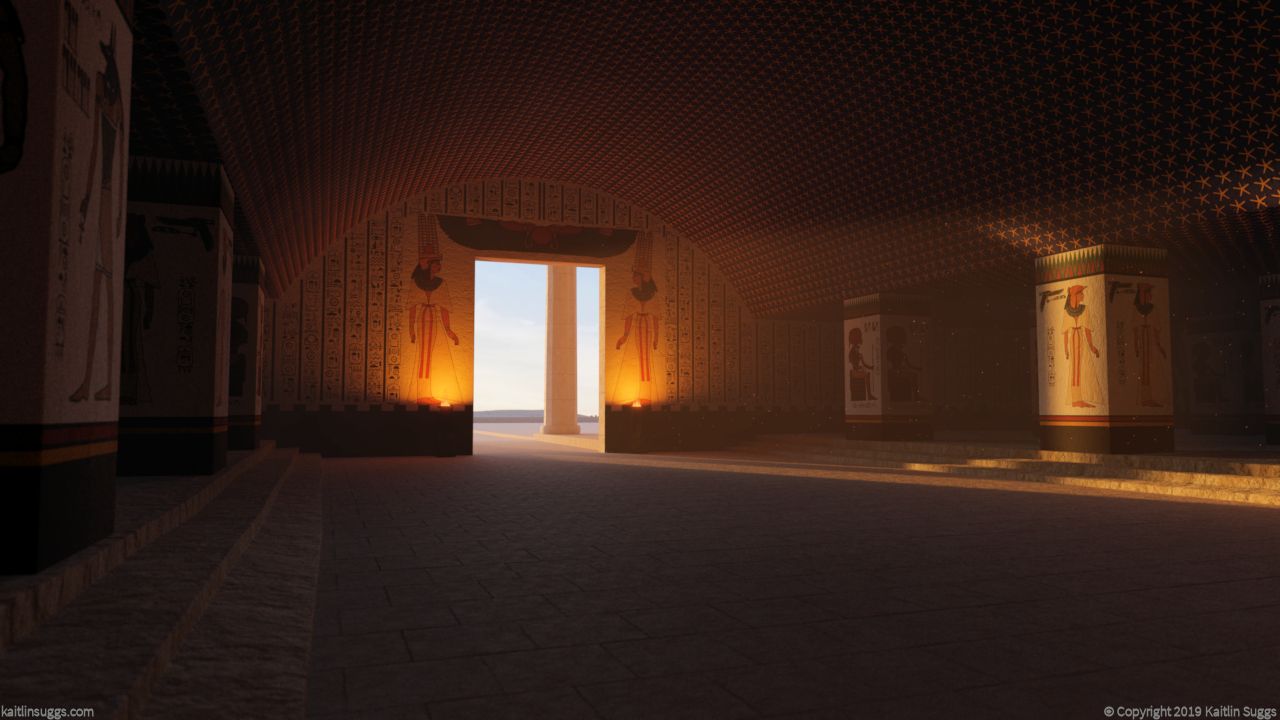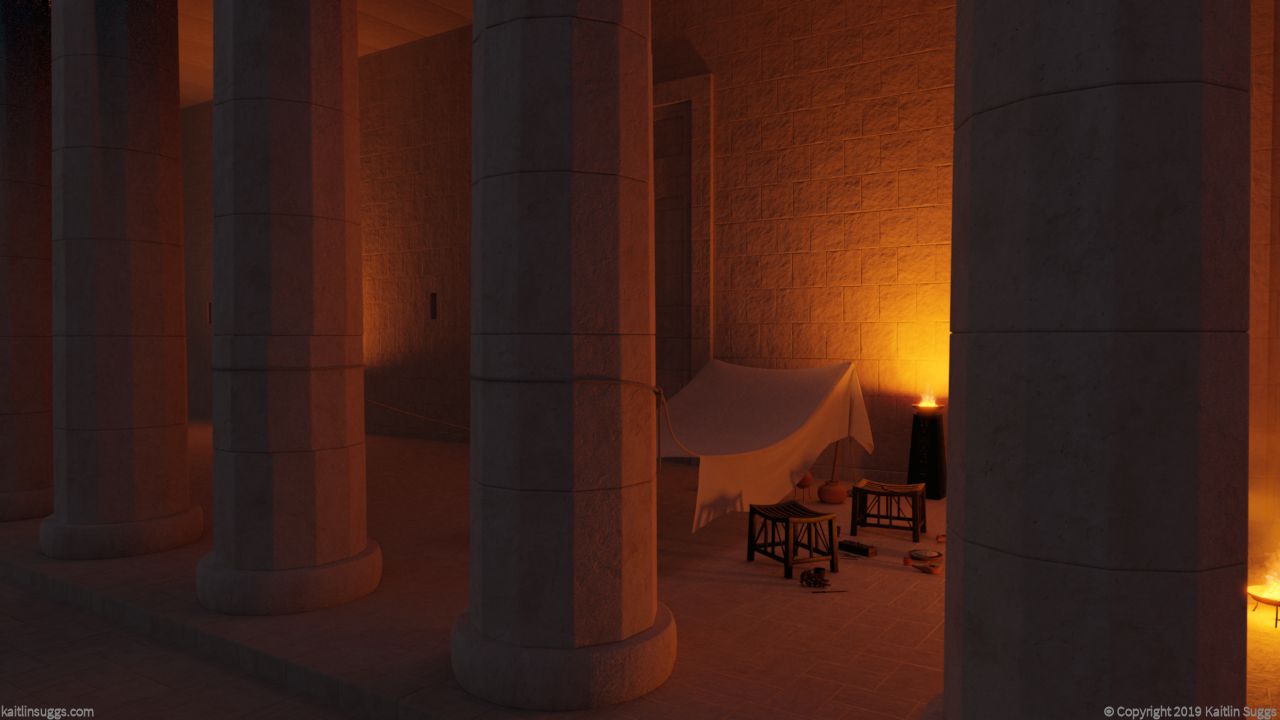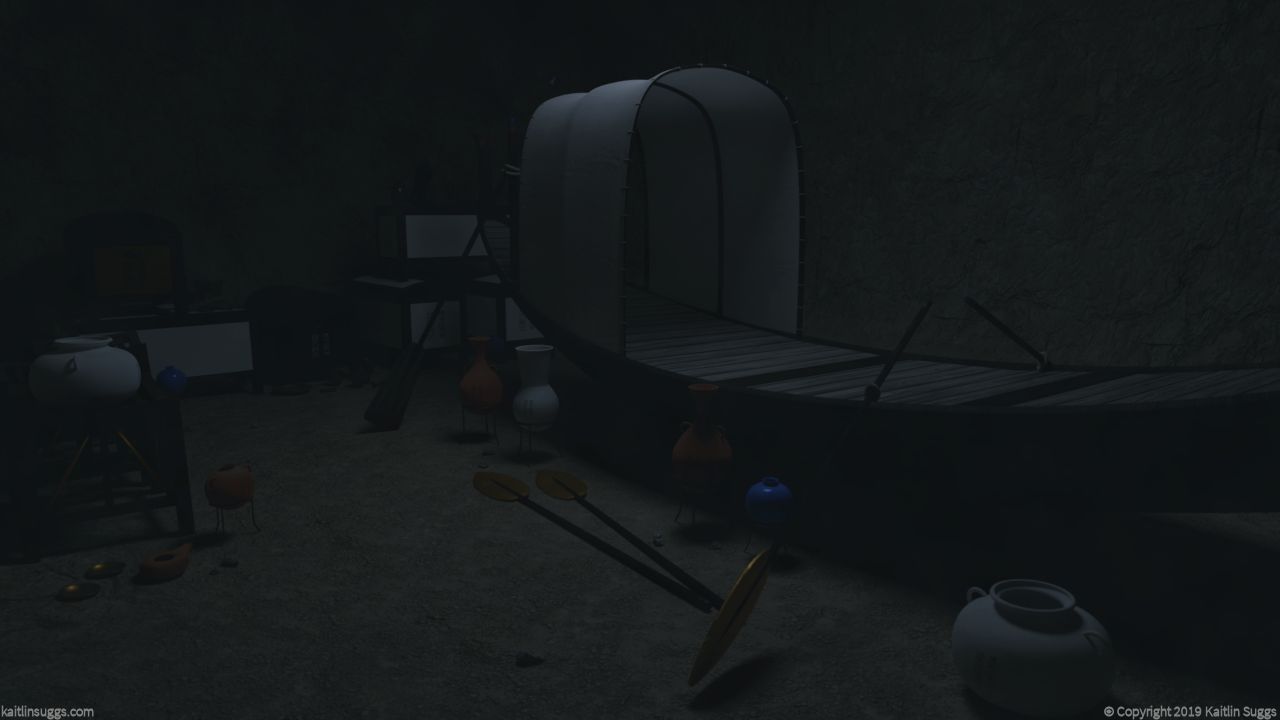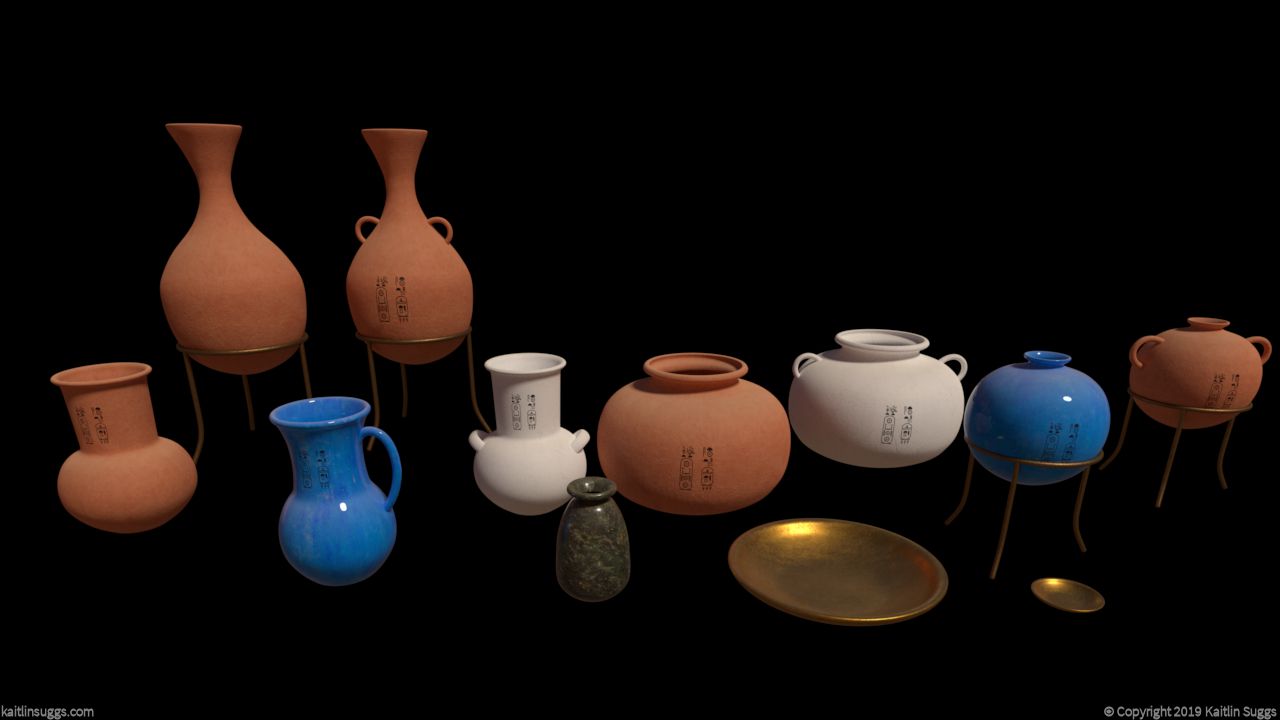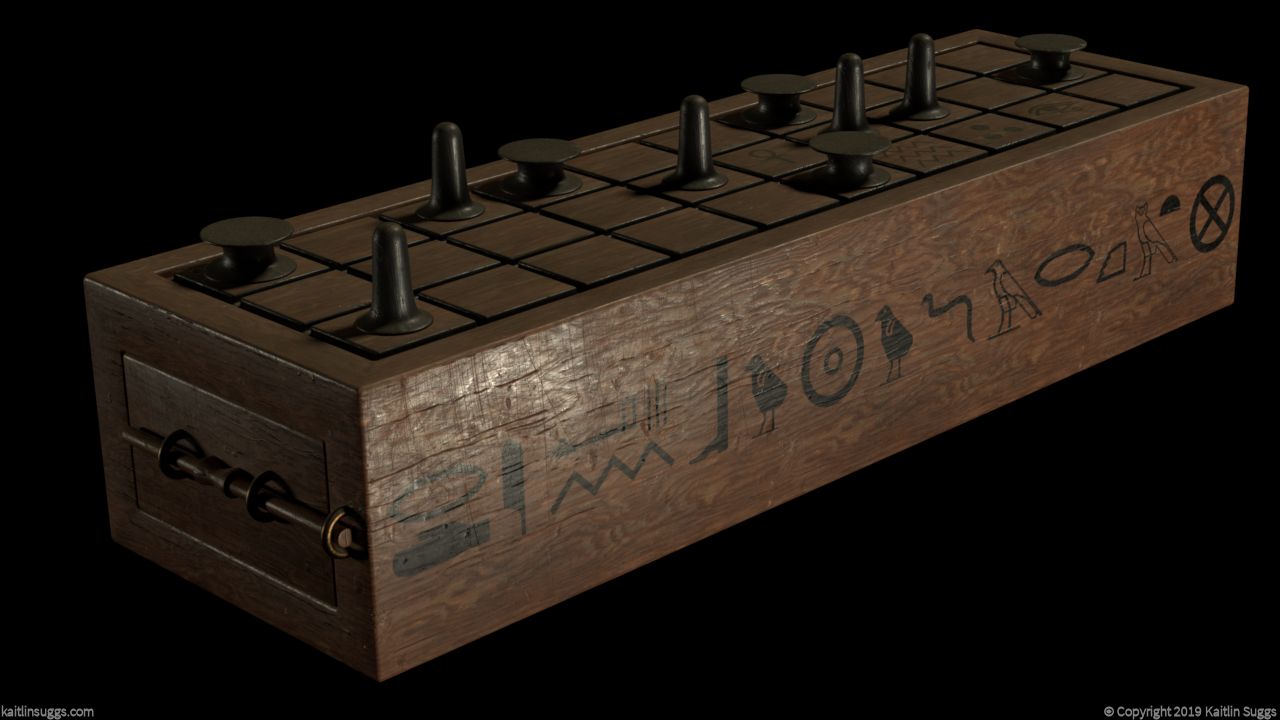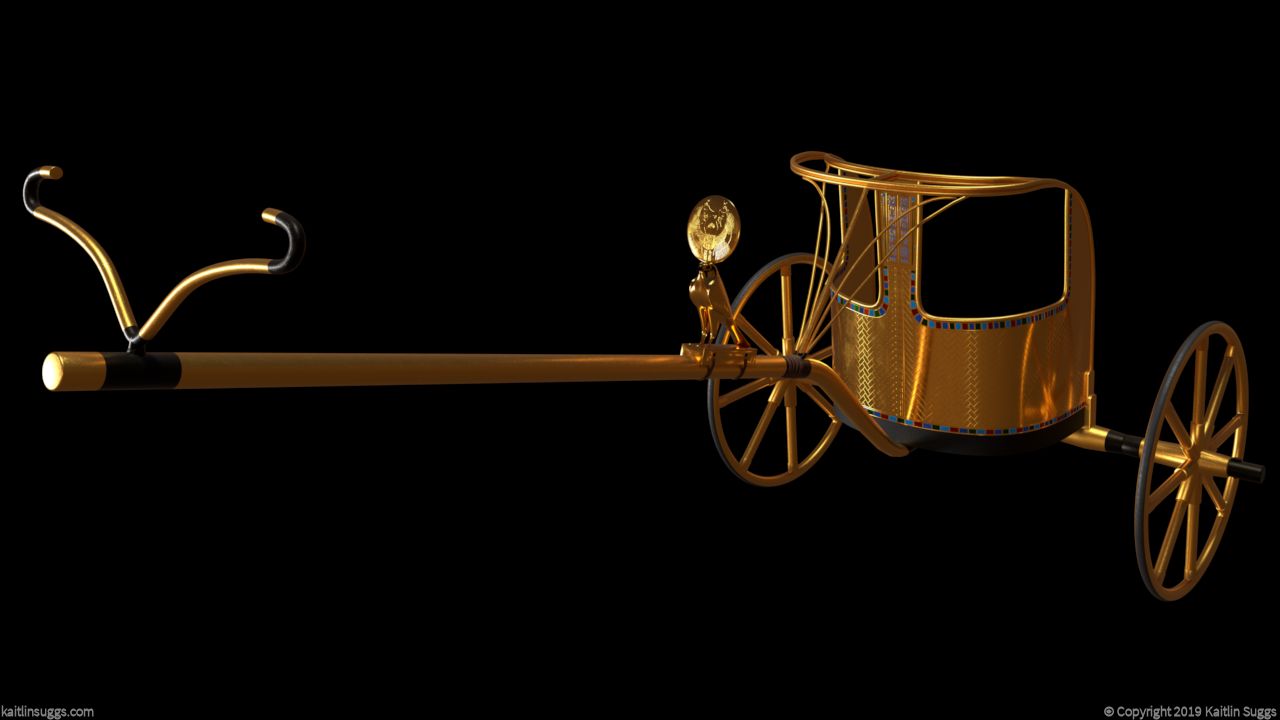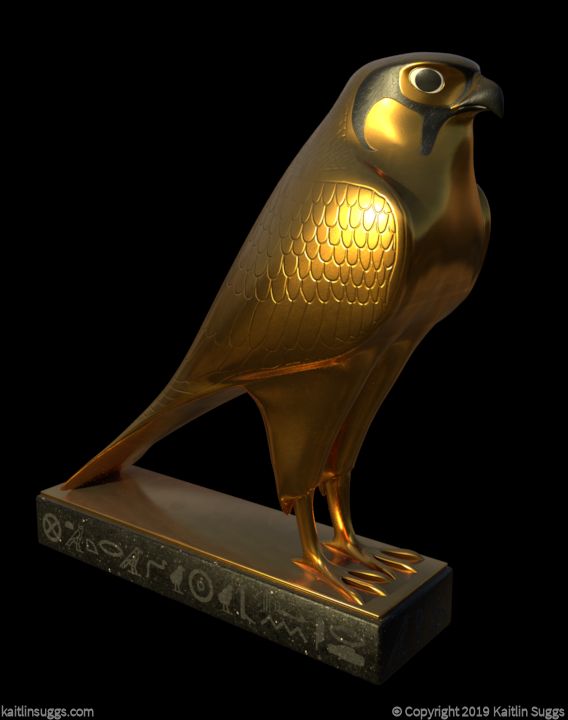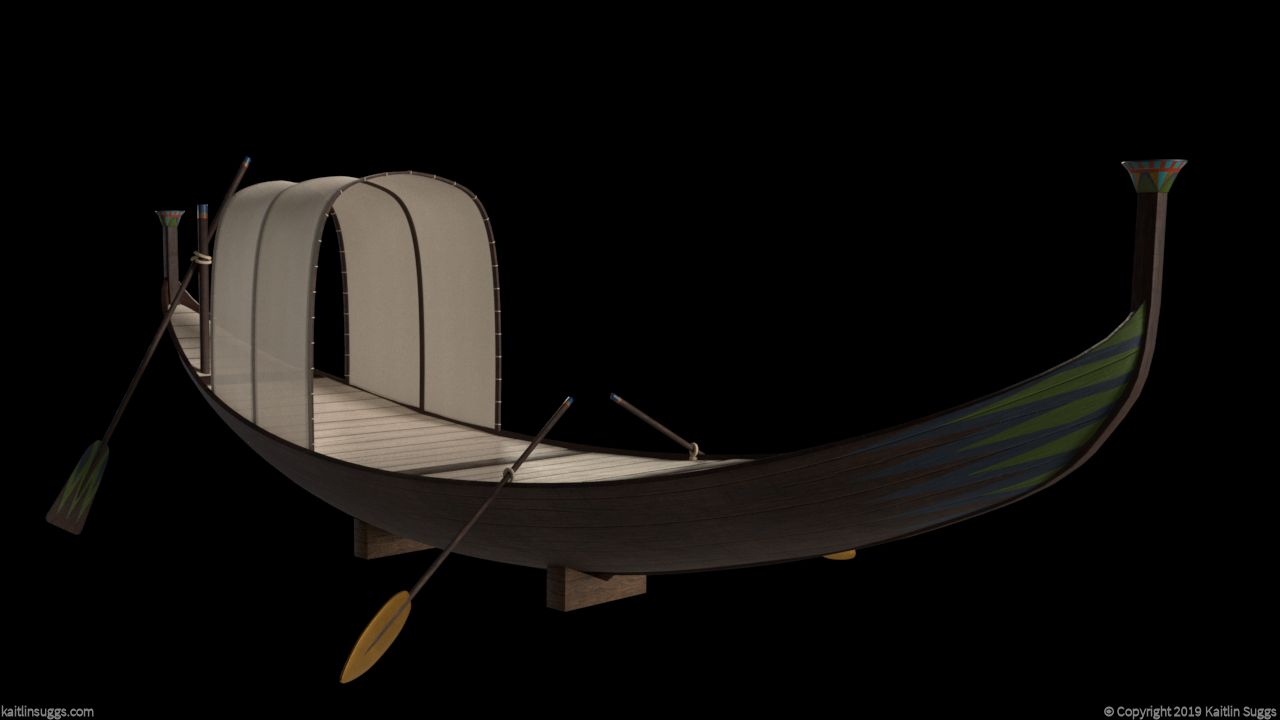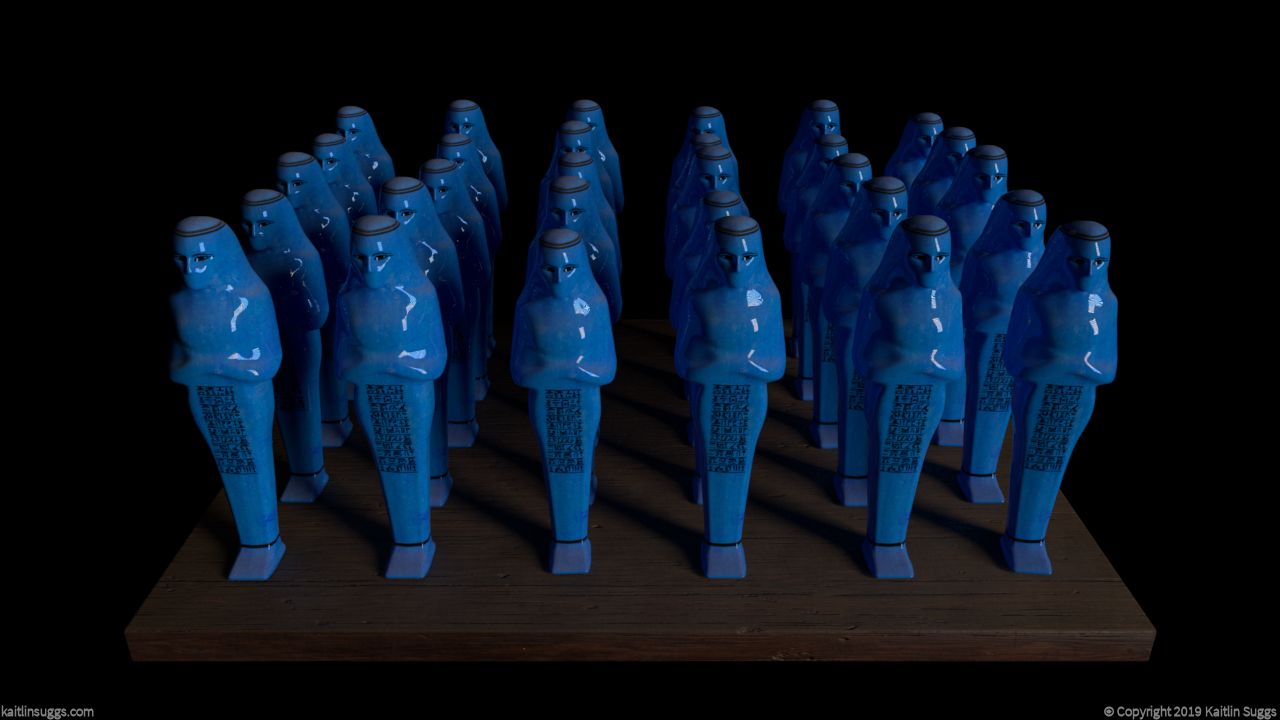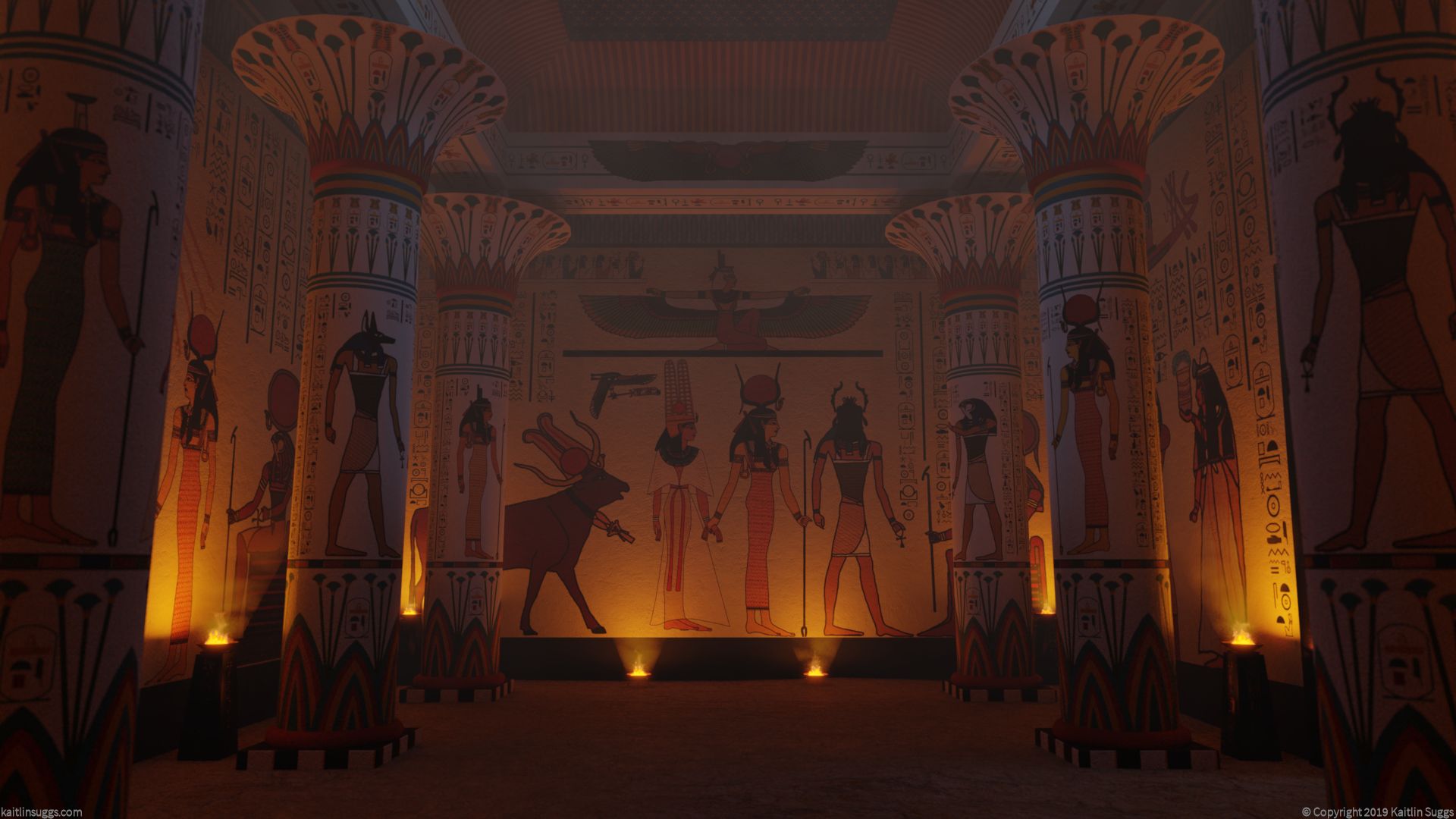 Thebes, Egypt, 1563 BCE. Facing an uncertain future, a young woman sets off on a daring mission in the Valley of the Kings.
February 8, 2019 — I am thrilled to introduce my upcoming short film – a 3D-animation set at the dawn of the New Kingdom, Ancient Egypt – and to share a selection of images showcasing the Production Design for the film.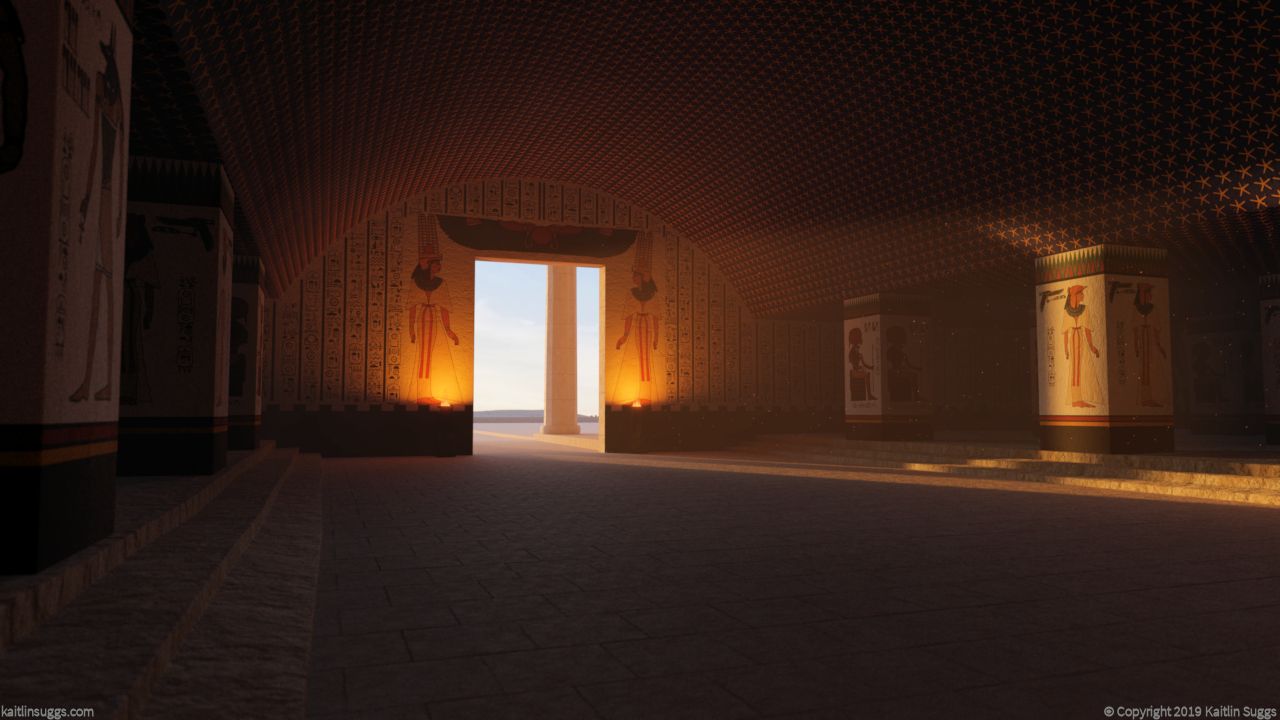 Carved into the cliffs on the western bank of the Nile stands the House of Millions of Years of Hetepy, Daughter of Ra, King of Upper and Lower Egypt. The grand structure houses both the King's burial and her memorial temple. Oriented due-east, it is illuminated by the rising sun each morning and framed by the setting sun every evening.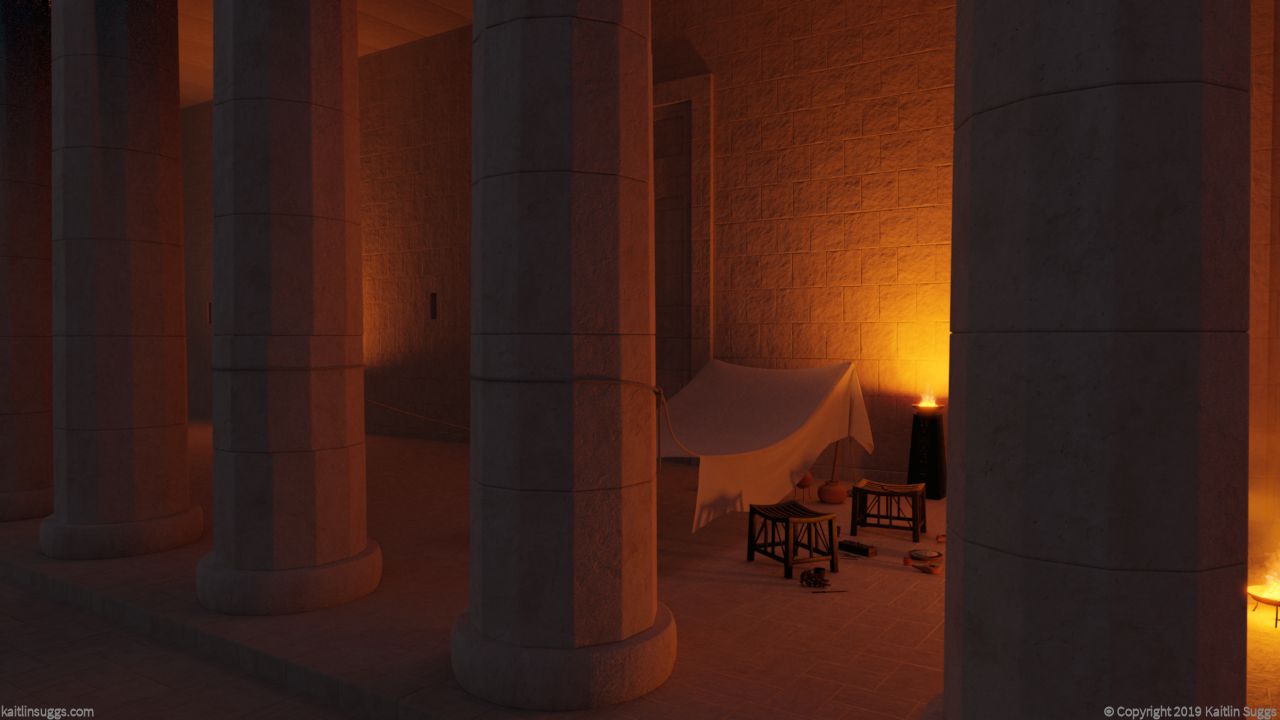 Dwarfed by the two-story columns on the upper terrace, the Guards' Tent serves as a makeshift base of operations for the temple guards where they pass time playing rounds of senet – an Ancient Egyptian board game – and snacking on fruit, bread, and beer brought from town.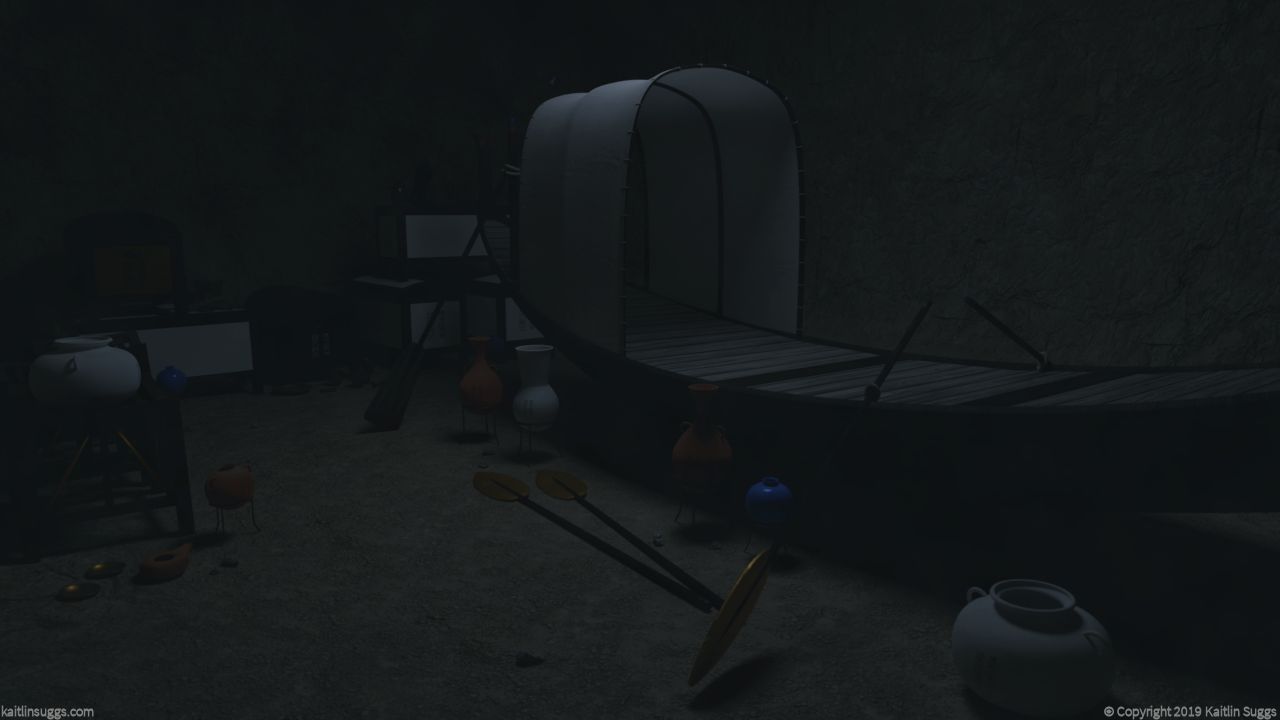 Hetepy's possessions are a key element of the Production Design, as no House of Millions of Years is complete without a trove of royal goods. So, I created a wide array of items to fill the annexes and the Treasury – everything from jars and chests to the King's ornate gilded chariot.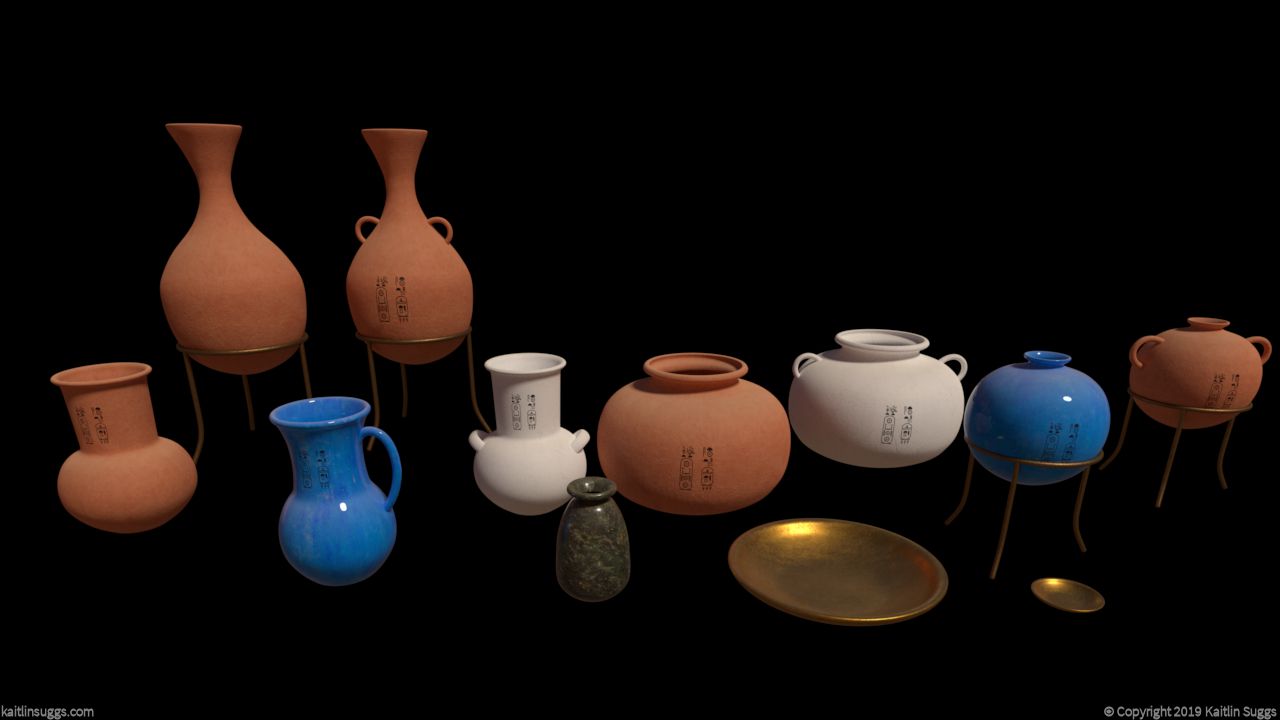 Historical accuracy is of great importance to me in making this film. I designed the environment and set-pieces to look as though they could be straight out of Ancient Egypt. The hieroglyphic inscriptions are original texts which I translated into the Egyptian language and the color palette for the wall paintings is borrowed directly from Egyptian artwork.
With the Production Design phase of the film completed, my next step is Character Design. I am eager to share my progress on this film and I will continue to post updates here on my website and on my ArtStation page.